Every year about this time, we start seeing lawns that have been visited by uninvited dinner guests. Skunks and raccoons are starting to fatten up for the winter and one of their favorite treats are grubs that are often found in our lawns.These critters will dig in the lawn looking for grubs, earthworms and other soil insects, making a BIG mess. This digging might mean you have grubs but not necessarily a grub problem!
How do I know if it's the grubs damaging my lawn or the uninvited dinner guests?  
Grub Damage
Lawns damaged by grubs will have irregular shaped areas that have turned brown where the grubs are actually feeding on the roots, killing the grass.

To check - carefully pull back the grass in suspect areas, especially areas where brown grass meets green grass, and look for the grubs.

If your lawn pulls up by hand easily and you find 10 or more grubs per square foot, you can indeed say you have a grub problem.    
Skunk and Raccoon Damage
Whether it's raccoons or skunks, your lawn will be disturbed in a way that looks like it has been dug up.   
Raccoons use their front paws like hands pulling back and flipping pieces of sod looking for grubs and other insects.
Skunks on the other hand are much more precise in their search for grubs. They poke their nose into the soil and dig with their long, front claws.  You may notice holes poked all over your lawn.
Now What Should I do?
If you determine it's skunk or raccoon damage: 
Take a deep breath, look up at the beautiful blue sky and fix damaged areas by lightly raking up the mess, patting down loose clumps and then watering well. If you have a healthy lawn, you'll be pleasantly surprised at how quickly it bounces back. 

If your lawn has been looking a bit thin all year, this is a great time to go ahead and aerate and seed to thicken up the lawn so that it is better able to bounce back from digging, drought and other environmental factors.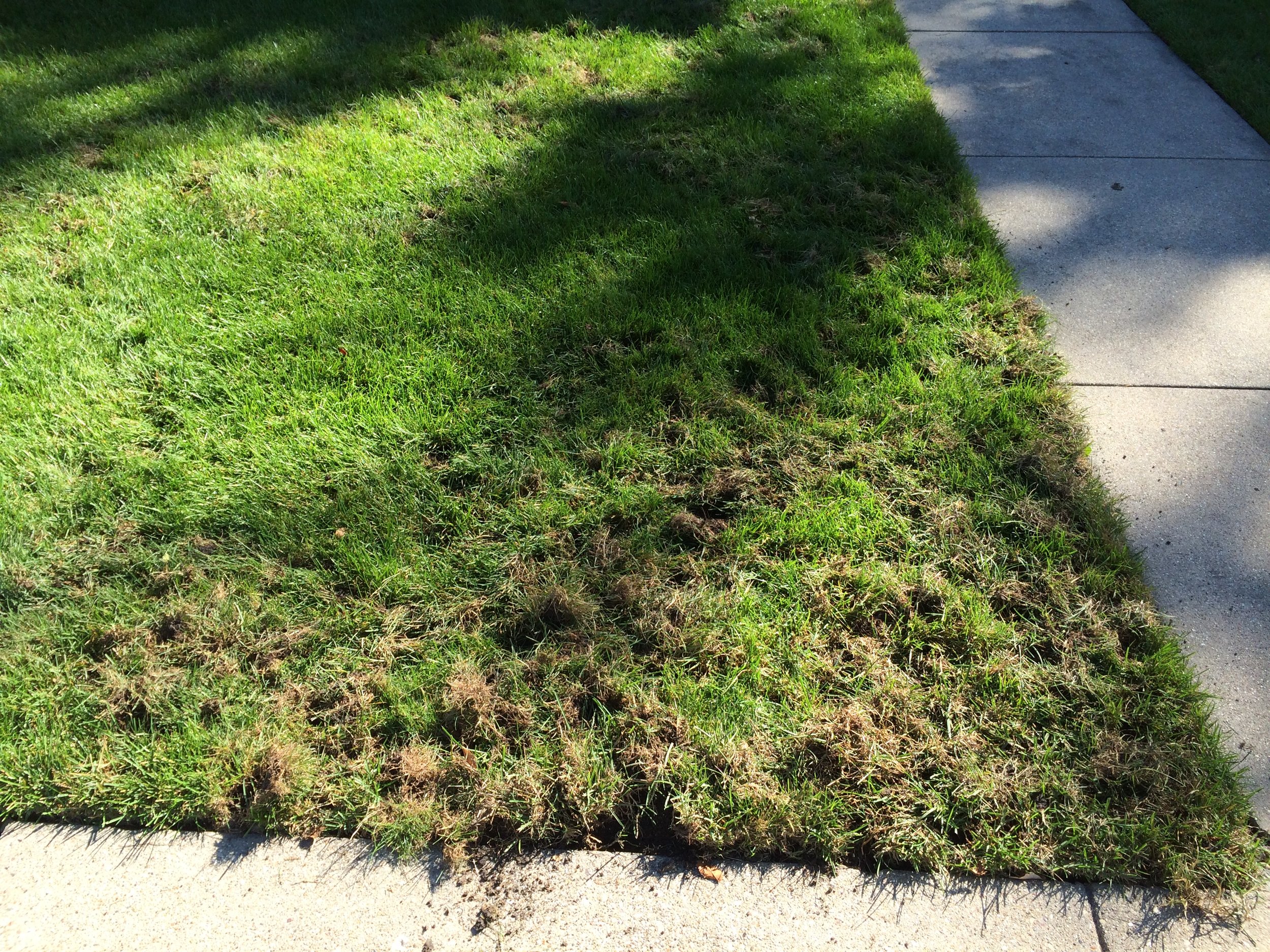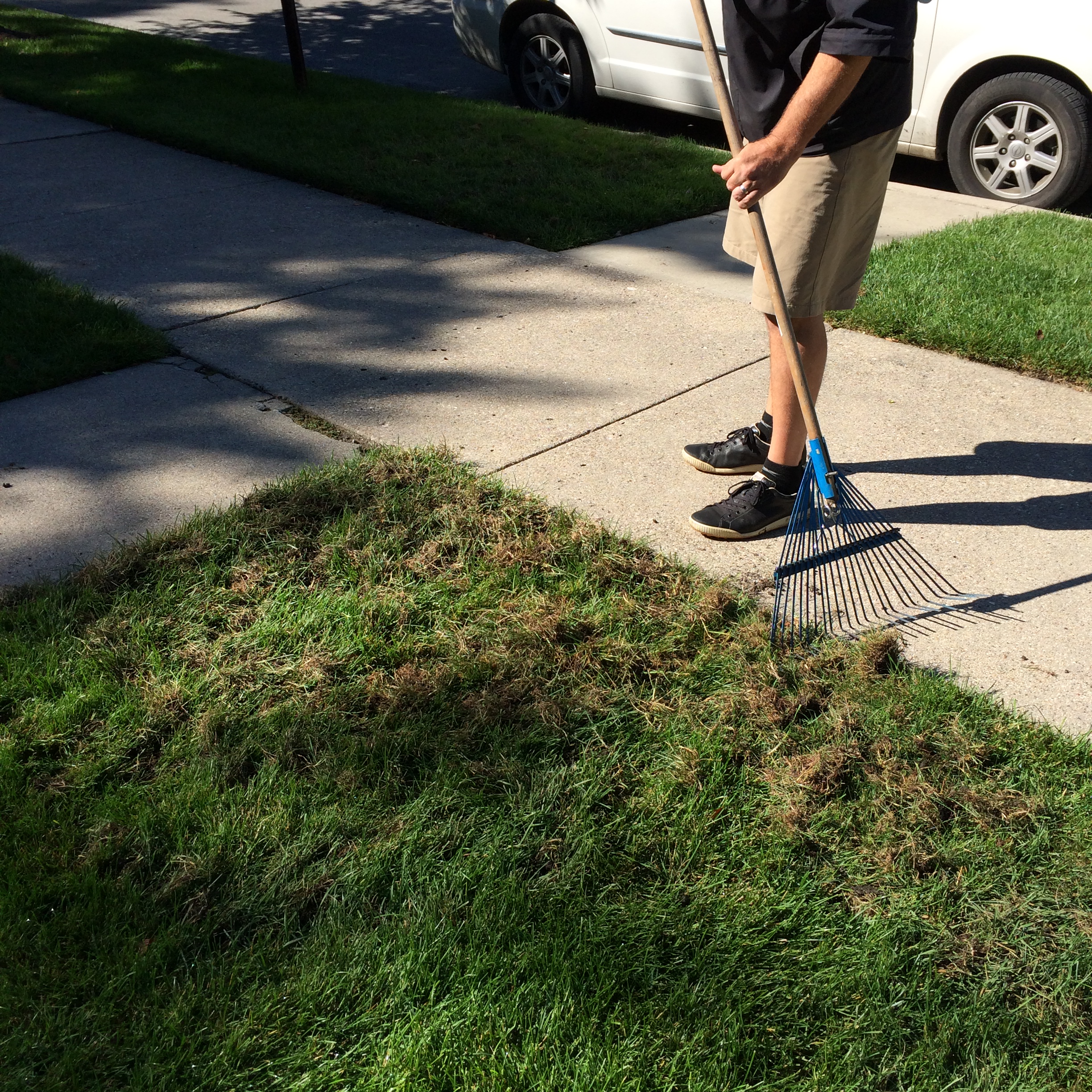 If you think you may have a grub problem where the grubs themselves are actually damaging the lawn, call us to discuss your options!
We offer both preventative and curative treatments that are effective alternatives to traditional grub controls.